Agritek Holdings, Inc, formerly known as MediSwipe, Inc, provides property management and patient management technology solutions to marijuana enterprises, and also distributes wellness products to end-consumers. With its current expanded business as Agritek Holdings, the company now caters to both the compassionate care and recreational cannabis industries.
---
FusionPharm, Inc is one of the indoor farming companies that have started to serve the cannabis industry as it booms. The company develops, manufactures, and sells a vertical farming system called PharmPod, and also provides other ancillary services to cultivators.
---
mCig, Inc is a company that manufactures and sells electronic cigarettes and vaporizers for marijuana and other herbs. It focuses on being the intersection of "two long-term secular trends sweeping the globe": the decriminalization and/or legalization of medicinal and recreational marijuana, and the popularity of electronic vaporizing cigarettes known as eCigs. The company holds three brand names in the US, namely mCig, VitaCig, and Vapolution.
---
Endexx Corporation is a development-stage company that provides executive-level technology solutions for entrepreneurs. Through its three subsidiaries, the company offers platforms for businesses of various needs and in various industries, significantly the medical marijuana industry.
---
With the emergence of the marijuana industry in the US, agricultural companies, especially those specializing in farming technologies, have found a new space to venture in. Terra Tech Corp is one such company. This agricultural firm has been producing controlled cultivation technologies since 2012, and has entered the cannabis industry in early 2014.
---
The boom of the marijuana industry has enticed a number of agricultural and gardening companies to take a leap into it, and GrowLife, Inc is one of these companies. It has been providing plant cultivation supplies and technologies to growers over the last couple of years, and it has established its presence in the national cannabis industry more recently.
---
One of the rising stars of the marijuana/hemp industry, CannaVest, Corp develops and sells end-consumer products based on industrial hemp. Though industrial hemp is often known as a material for manufacturing, CannaVest focuses on the plant's substance called cannabidiol (CBD), using it for food and wellness products.
---
Nuvilex, Inc is one of the biotech companies that have recently forayed into the medical marijuana space. With its trademarked Cell-in-a-Box technology, the company aims to use cannabinoids, a chemical constituent of marijuana, to develop a "green" approach to treating certain deadly diseases.
---
While many companies now riding the Green Rush are relatively new, AVT, Inc has the advantage of coming in with a product line that's considered ready-made for the market. Since its founding in 2001, the company has been producing and developing vending solutions, from conventional vending machines to customized kiosks. In the cannabis industry, the company's products are being used for storage, dispensing, and selling.
---
Medical Marijuana, Inc is one of the largest companies in the booming marijuana industry. With a diverse portfolio under its belt, this company is active in various aspects of the industry – from research and development, product development, marketing, and sales, to enterprise management and security. Medical Marijuana, Inc was incorporated in 2005 as The Berkshire Collection, Inc, and was also formerly known as Mynewpedia Corp and Club Vivanet, Inc before it changed to its current name.
---
Greengro Technologies is a green sector company that designs, manufactures, and sells plant-growing systems. Its primary offering is its line of vertical growing technologies and products, which are now also being marketed in the medical and recreational cannabis sectors.
---
One of the biggest names in cannabis research and development, Cannabis Science, Inc is a biotech company that creates cannabinoid-based formulations for a variety of medical conditions. Among these are eight types of cancer, autism, attention deficit hyperactivity disorder (ADHD), and other neurobehavioral disorders.
---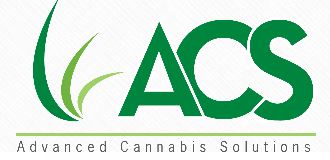 Advanced Cannabis Solutions, Inc is a company that provides various services to licensed marijuana cultivators and dispensaries in the United States. Foremost of these services is the leasing of growing space and facilities, both in terms of real estate and equipment. The company's other offers include consulting services, distribution services and other forms of logistical support, and trade events for education and networking.
---
Medbox, Inc is one of the leading companies offering dispensing and storage solutions for medical and retail industries, including the medicinal marijuana industry. The company has patents or pending patents for technologies such as the control systems used in their products.
---
While the cannabis industry in the US has only recently found its big break, medical marijuana research and development has already been well underway for more than a decade now. The UK-based GW Pharmaceuticals, PLC is one of the companies that have been established in this field in the 1990s.
---
Hemp, Inc is a highly diverse publicly traded company reaching various sectors of the industrial hemp industry – from developing nutraceuticals and apparel, to providing industry consulting and public information endeavors. It does these through its wholly owned subsidiaries plus spin-off companies. One of Hemp, Inc's subsidiaries is the Industrial Hemp and Medical Marijuana Consulting Company, Inc. It gathers industry information from a network of specialists and offers consulting to enterprises venturing into hemp.
---
OmniCanna Health Solutions, Inc, formerly known as Endocan Corp, is a company that develops and sells cannabinoid-based health products and cosmetics. While most of its products that are currently available are sold over the counter, the company is developing solutions for critical ailments like HIV/AIDS and cancer. It has also stated that it plans on stepping into the social cannabis industry.
---
Rapid Fire Marketing, Inc. is a publicly traded company that develops and sells vapor inhalers. Its products are made with its own Vapor Inhaler (VI) technology, which it claims is a disruptive technology for medical cannabis patients as well as nicotine and herb users. The VI technology makes the inhalers smokeless, nearly odor-free, and without the health risks of actual smoking. The products, sold online, can be used to vaporize herbs, nicotine, oils, and the tetrohydrocannabinol from medical marijuana.
---
Cannabics Pharmaceuticals, Inc. is a U.S.-based company focusing on the development of and commercialization of sophisticated, advanced medicines, food supplements, therapies, and administration routes based on cannabinoids, the active ingredients and naturally occurring compounds found in unique, diverse strains of the cannabis plant.
---
Affinor Growers, Inc., formerly Affinor Resources, focuses on mass-producing high quality produce and pharmacy-grade crops for global distribution. Currently, the company works towards becoming a premier medical marijuana grower and is set to produce other major crops such as strawberries, lettuce, and spinach while waiting for their licenses and approvals with the Health Canada.
---
Greenbank Capital, Inc. is engaged in the business of corporate finance investment with primary focus on investing in publicly-listed small cap companies in the industries of oil and gas, natural resources and mining, and technology. With the company's interest in the medical cannabis business, they have established Canada Marijuana Agricorp Inc., a new subsidiary that has entered into an agreement to lease 20-acre land near Tweed, Ontario intended for medical marijuana commercial production.
---
Chlormet Technologies, Inc., originally named High Ridge Resources, was incorporated in June 2004 and is primarily engaged in the business of evaluating, acquiring, and developing natural resource properties. In March 2014, Chlormet acquired an interest of 16.5% in AAA Heidelberg, an Ontario-based growing company that uses all-natural nutrients, and carefully monitors and nurtures young plants to ensure pest-free, healthy vegetation.
---
BG Medical Technologies, Inc. focuses on developing ancillary support services for medical marijuana patients and medical professionals, and in developing research software and technology for cannabis and natural heath solutions. The flagship product of the company is BudGenius.com, a social website portal designed to help cannabis patients in selecting medical marijuana according to their specific needs.
---
Cannabix Technologies, Inc. is a technology company that has developed Cannabix Marijuana Breathalyzer for law enforcement. Formerly named West Point Resources, Inc., Cannabix has the exclusive licenses for Cannabix Marijuana Breathalyzer in North America.
---
Easton Pharmaceuticals, Inc. is a specialty pharmaceutical company engaged in designing, developing, marketing, and selling of a range of topical drugs and therapeutic and cosmetic healthcare products. The company's focus is on providing treatment and relief for certain types of cancer and other health issues related to female and male sexual dysfunction, stretch marks, scars, varicose veins, cellulite, pain, wounds, and other conditions.
---
FutureWorld Corp., formerly known as FutureWorld Energy, Inc., is a Delaware company focusing on identifying, acquiring, developing, and commercializing hemp and cannabis products, technologies, and services. The company, together with its subsidiaries, provides surveillance security, laboratory testing, smart energy management system, cannabis testing kits, communication network, smart sensor technology, data analysis, banking, and consultation for medical marijuana and industrial hemp.
---
Chuma Holdings, Inc., together with its wholly-owned subsidiaries, provides turnkey service solutions for the rapidly-growing medical and recreational marijuana industry, and financing solutions to qualified participants within the heavily-regulated industry. Formerly named CannaMed Corp., the company focuses on developing a dynamic, forward-looking, highly-optimistic public company that will serve the marijuana industry in California and throughout the United States.
---
Cannabis Sativa, Inc. is a development stage company that focuses on developing high quality products based on cannabis. With the company's aim to capitalize on the legalization of marijuana, they have assembled the team, experience, and talent to make innovative cannabis products a mainstream reality.
---
Cannabis Technologies, Inc. (CTI), formerly named Meridex Software Corp., is a clinical stage biopharmaceutical company focusing on the development of cannabis-based therapies, both botanical and non-botanical, through research and development into cannabinoid pharmacology.
---
Enertopia Corporation is a public company engaged in the production, cultivation, distribution, and selling of medical marijuana under the new MMPR program of the Canadian Federal Government. Currently, the company owns an interest in three separate medical marijuana grow facilities in different locations in Canada.
---
BreedIT Corp., through its Israel-based subsidiary BreedIT Ltd., has developed the highly sophisticated Intelligent Decision Support System or IDSS software designed for researchers and plant breeders. BreedIT is the exclusive license holder of the innovative software for agro-breeding solutions. The company has both the software and knowledge to bring science to the growth of legal marijuana.
---
Creative Edge Nutrition, Inc., also known as CENergy, is a nutritional supplement company that focuses on the development, marketing, and sales of health supplements and other nutraceutical products. Their nutraceutical products are manufactured under strict GMP guidelines at FDA-registered or GMP-certified facilities. Formerly named Laufer Bridge Enterprises, Creative Edge Nutrition, Inc. was incorporated in January 2008. The company acquired Innovative Fulfillment Corp. in July 2012, the SCD Enterprises in August 2012, the A-Z Nutrition.com and the Sci-Fit & Nature's Science brands in September 2012, and announced its entry into the medical marijuana sector in March 2012 through Naturals Line, Hemp Protein Powder, Chia-plex, and Hemp-plex.
---
Bedrocan Cannabis Corp. is engaged in the importation, repackaging, and distribution of pharmaceutical grade medical cannabis for Canada patients and research. Bedrocan's cannabis varieties are quality controlled, fully standardized, and produced with patient use and sustainability in mind. The company operates as a licensed producer under Canada's new Marihuana for Medical Purposes Regulations (MMPR).
---
Green and Hill Industries, Inc. is doing business in the medical marijuana industry as Ross' Gold, and focuses on the distribution of medical marijuana through their online retail channels. The company licenses its established brand through partnerships with licensed producers of medical cannabis strains in Canada. Ross' Gold is the first premium medical cannabis, which was launched in tandem with the changes in legislation by the Canadian government.
Find me on GOOGLE PLUS